opulesque.
PRODUCT
Concept / Branding / Visual Identity / Editorial
opulesque. is a brand created to explore the value of failure. It aimed to explore how people approach failure and change people's perception of unsuccessfulness to a more positive outlook.
CONCEPT
In my final project for my master's degree program at the University of Arts London, I chose failure as my research topic. As designers and artists, we incorporate failure into our work on a daily basis. Every sketch and scribble we make takes us one step further towards a finished result. For us, those little mistakes and mishaps, those unsuccessful attempts, are an integral part of the job as we iterate on them and improve the design step by step. Still, in everyday life, failure is mostly seen as something unwanted, something impractical and inessential. We are under the impression that we cannot or do not want to afford to fail. Nevertheless, I would argue that most people could greatly benefit from the mentality we as designers have developed towards failure, which is why I asked myself the question: How can I make people embrace failure more open-mindedly?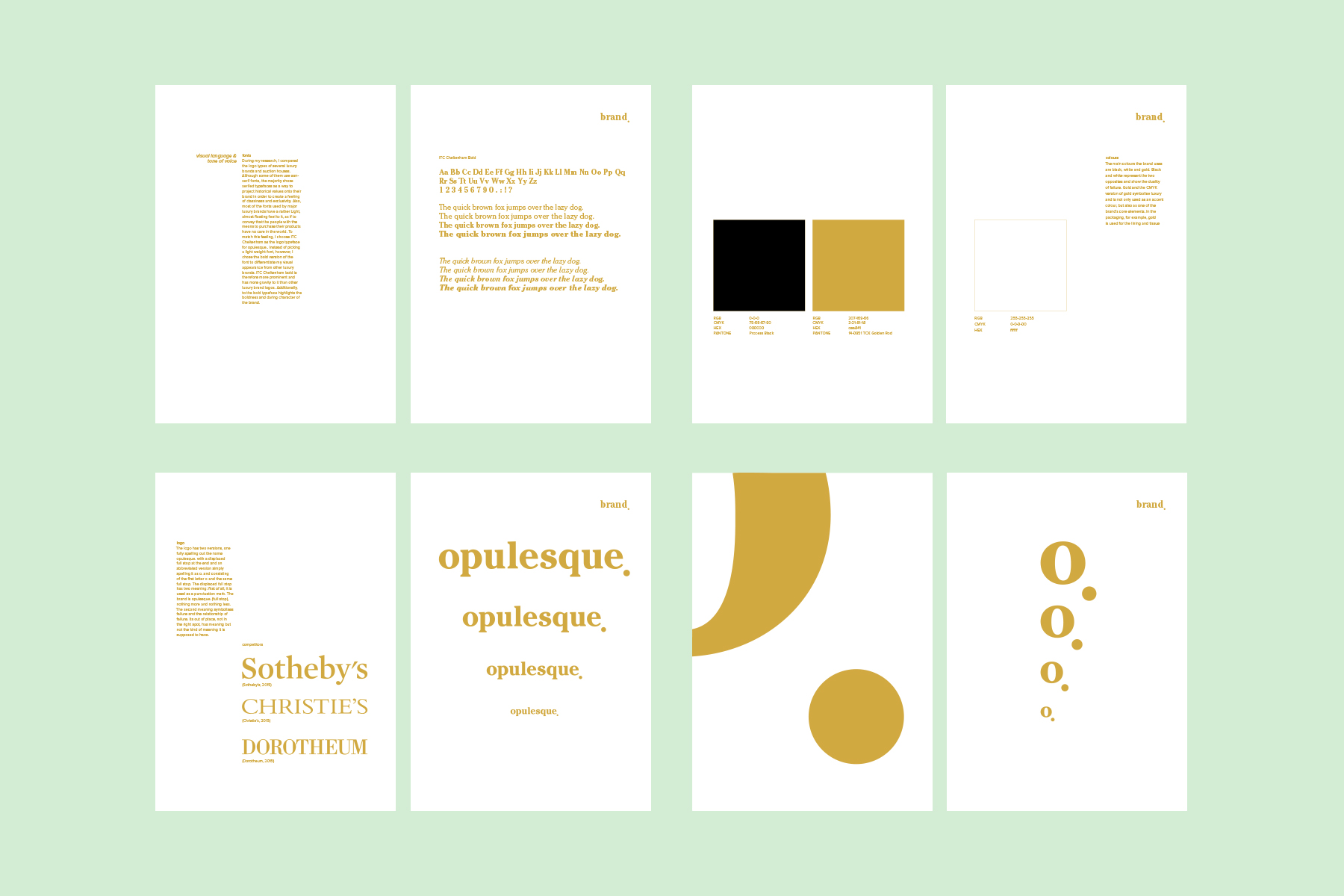 SOLUTION
Branding holds the key to answering these questions. By creating a brand that allows people to interact with failure in a way they have never thought to before, opulesque. plays with the value of failure and aims to sell it as a new form of luxury. It provides a story connected to an absurd object that in itself is a failure. To own up to and embrace this failure, to show it to everyone, to create a story you can use to enrich your life and tell little anecdotes about will make your success look even greater.